Chicken Club Casserole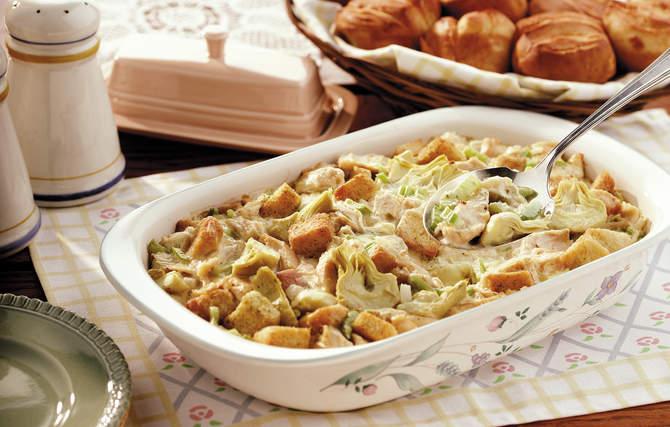 Ingredients
½ cup margarine
½ cup flour
1 12 oz can evaporated milk
1 can cream of chicken soup
2 cups chicken broth
1 cup water
1 lb chopped broccoli
6 cups cooked, brown rice
4 cups diced cooked chicken
6 oz can sliced mushrooms, drained
1/3 cup chopped green chili
1/3 cup chopped bell pepper
2 tsp salt
Instructions
In a large pan, melt the margarine and blend in the flour.
Add the milk, broth, soup and water and cook quickly.
Stir this constantly until mixture thickens and bubbles.
Then add the broccoli, rice, chicken, mushrooms, chili and salt and stir, mixing well.
Pour into casserole pan that has been sprayed with Pam.
Bake uncovered for about 40 minutes in a 350 degree oven.
Cool and FREEZE.