Volunteers In Action
Volunteers play a vital role in the day-today operations at Saint John's Hospice. Their commitment to Saint John's mission enables hundreds of homeless men to receive life-sustaining services each day.
Whatever their need, Saint John's Hospice volunteer, Hugh Layden, is always there to offer a warm smile and welcome encouragement to all. What Hugh likes best about Saint John's is "just being here, hanging around with the men." He laughs as he talks about the friendships he has made here: "We have lots of chats about baseball … We are all Phillies fans around here, in good times and bad."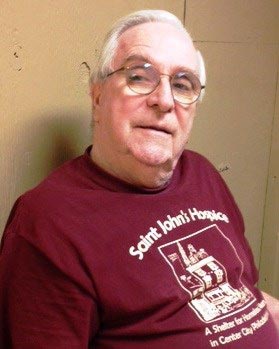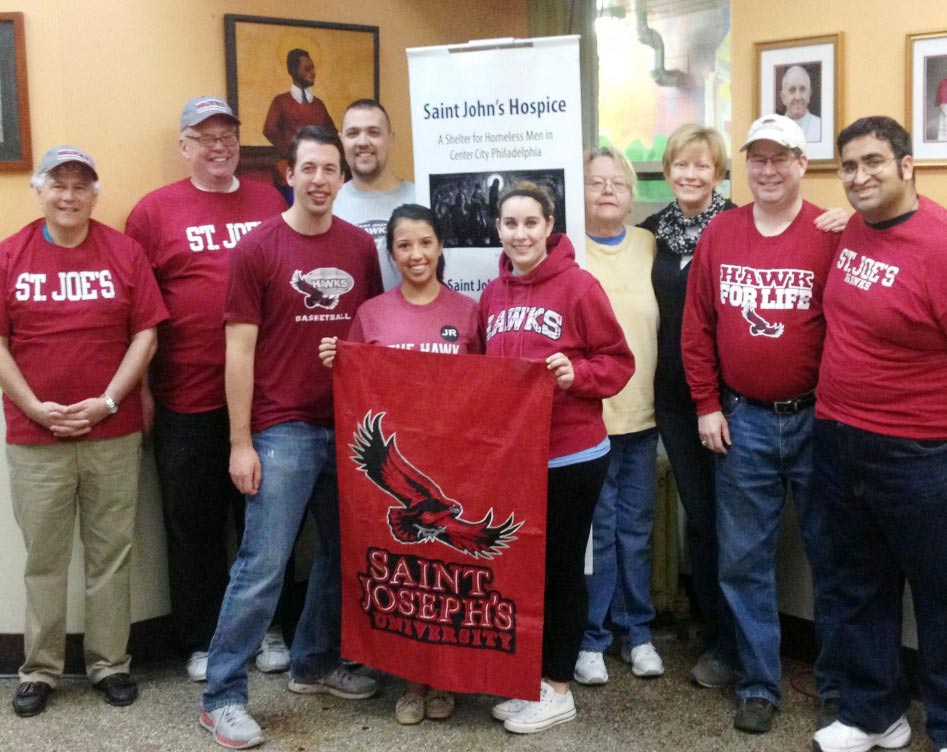 "Being able to volunteer at Saint John's put a smile on all of our faces and allowed each of us to do more by serving the needs of the homeless of our city." Rich Brennan, SJU Global Community Day of Service Coordinator.